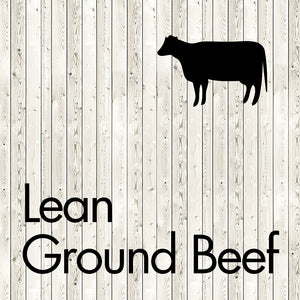 Lean Ground Beef (1 lb/pkg)
Our ground beef is very lean and each package weighs approximately 1 lb. It is so lean that many people actually add fat to the frying pan to keep it from sticking. It is great for burgers, for barbecues, or any meal that includes ground beef.
Buy 10 lbs at a time and save $2.50!
---
We Also Recommend